Lucky John History
Brand Lucky John started as a hobby. It brought together a group of people with similar interests – and the hobby turned into a business.
In 1988, Mr. Janis Stikuts – a multiple champion of Latvia and the Baltic States in different types of fishing sports – along with other fishing enthusiasts, decided, that every fisherman should be able to use high quality spinners, crankbaits and other spinning lures, which were a real rarity at that time. So they set up a small factory to start the production.
At the beginning, the product range was relatively small – 13 rotating spinners, each in two colors, 2 wobblers in two colors, 4 spoons, one Devon, 14 fly fishing flies, 8 winter lures, a few wind- rings and buckles. There was no absolute certainty, that the products will reach the market, but that's how the Lucky John story started.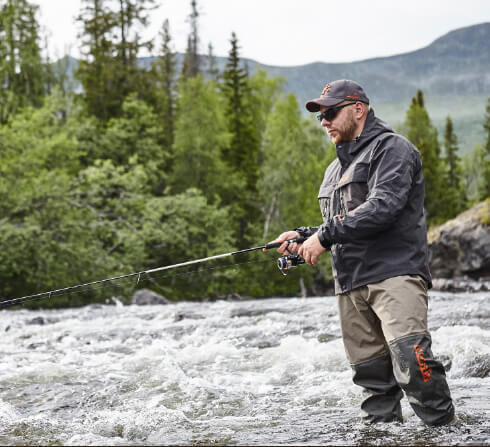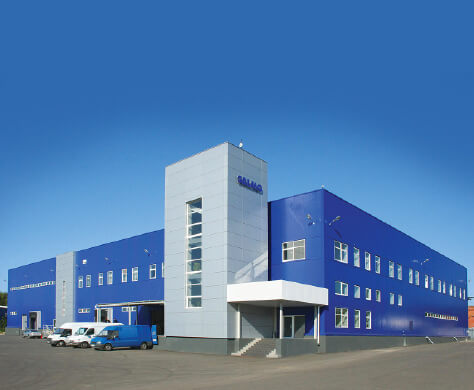 Salmo Group
All started in 1988 with cooperative "SALMO", specializing in fishing accessories wholesale. Today company has grown continually presently consisting of various enterprises in 8 countries.
SALMO Group develops products, operate wholesale business, and runs retail shop chain in Baltic States. Trades have expanded significantly and at the moment Group's products are available in more than 25 different countries. SALMO Group has become influential player in fishing tackle business in East, North Europe and Asia.
Company's assortment consists of fishing tackle for different fishing types, including summer and winter seasons, ice drills, clothing and outdoor goods will make you enjoy your fishing and leisure experience without any worries about weather conditions.
Salmo Group Brands
The majority of products under the Group's brands are manufactured in Latvia, Finland, Japan, China and Korea. The warehouses are based in Russia, Ukraine and China but the Europe's warehouse is located in Riga, Latvia.
Company's products are used by leading sport fishing teams in different countries who successfully participate and win in various competitions. Each new season comes with new products that are widely introduced across the Europe and Asia.
Lucky John Today
Today it is hard to find a fisherman, who hasn't caught pike and perch in winter, using Lucky John balanced lures, or zander with the already legendary Ice Fishing Lures: Salmo 1 and Salmo 2.
The well – known Lucky John spinners have been leading the summer bait market for many years now, but the last seasons sensation have been Lucky John "Scented soft lures".
The special Scent & Taste Inside Formula ensures, that 65% of the attractant is inside the bait material, and 35% is a special liquid substance, which lures are processed with before being packaged. This allows them to retain the attractant over a long period of time. Fish likes the scent and the taste of the lures, so there is more possibilities to get a good catch.
Completely new in Lucky John series is Floating Soft Plastic System material. The material of the lure has extremely low density and, therefore, it is lighter than water. The lure will retain its floating properties even after its use on different tackle and after pike's "bites". The body of the lure contains an attractant with mackerel flavor, which is also applied to its surface in liquid form. Joco Shaker and Unagi Slug is the first lures from this material. In China Fish 2016 Joco Shaker received "Best Soft Lure 2016" award.
Lucky John wobblers are equipped with patented systems (MCS; OSS). Magnetic Cast System (MCS) – a system consisting of a magnet and fixed and static balls, which allows casting a lure for the longest distance possible without kinking and dead on target. Outside Stabilizer System (OSS) – a system of external stabilization of a lure with the help of a tungsten ball. As continuous tests of such design have shown, the weighted upper part of crank-baits is what creates distinctive vibration.